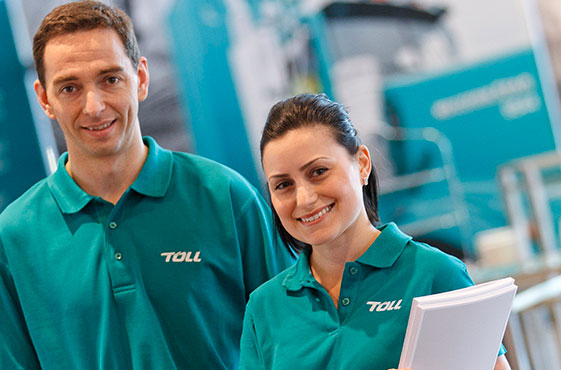 The Toll Way is the way we do business. It articulates our purpose, vision and values, which together help us achieve our aim to be recognised as the Asia Pacific region's most successful logistics provider.
We believe our primary purpose is to connect people and products. Our vision guides us in our efforts to achieve this. And our values articulate what we stand for and how we will act. Together they keep us focused on what is important: our people , our customers, our shareholders and our wider community .
We call this The Toll Way.
The Toll Way
The Toll Way describes the way we do things at Toll. It talks about what's important to us and how we go about achieving our goals. It also provides the framework for our mission: to harness our significant resources, know-how and passion to deliver the optimal logistics solutions for our customers.
Our Vision
Our vision is to be:
able to provide an unrivalled set of global supply chain capabilities
an integral component of our customer's success
a group of businesses that are individually excellent and collectively unbeatable
creating sustainable value for our shareholders
recognised as the Asia Pacific region's most successful provider of logistics
Our Values
We value:
integrity and trust
safety
continuous improvement
teamwork
being open and transparent
Our Core Beliefs
We believe that:
all injuries are preventable and everyone has a right to go home safely
people perform best when they are empowered, accountable and recognised
if we show other people respect, we will be respected
we will not always get things right and learning from our mistakes is part of our progress
how we go about achieving success is as important as success itself
we must act ethically and within the law
our customer's success creates our success.