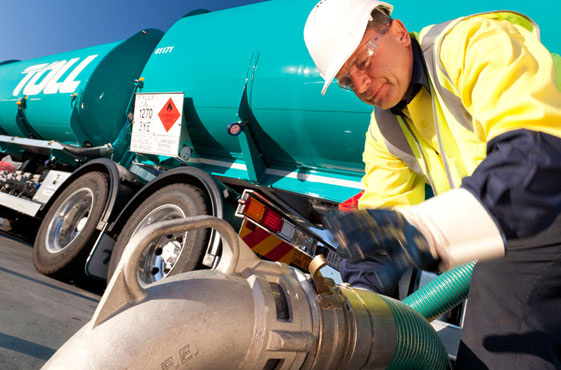 Safety is a core value at Toll - it's at the heart of everything we do. We believe that all injuries are preventable and that no task is so important that it can't be done safely.
At Toll each person is responsible for acting safely without risk to themselves or others.Working safely is a condition of all of our employment arrangements.
We give our people continual training on safety in the workplace, and we work hard to promote a strong health and safety culture. We also believe that everyone who works with us - from our office-based employees through to our dangerous goods drivers and handlers - has a role to play in ensuring our people return home safely.
Our global Think safe. Act Safe. Be Safe strategy aims to develop a consistent and systematic approach to leading and managing health and safety across our business. It's about making sure we all live and breathe safety in our workplace. It's also about making sure our people feel they can talk openly about safety and raise with their manager any concerns they may have.
To learn more about our group-wide health and safety initiatives, download our Think safe. Act safe. Be safe.
Our health and safety policies include:
Occupational Health and Safety Policy
Driver Health Policy