We're committed to providing a safe, diverse, satisfying and fulfilling workplace with access to opportunities for all of our people.
We employ more than 45,000 people across some 1,200 locations in more than 50 countries.
We value integrity, trust, teamwork and being open and transparent.
We're inclusive, collaborative, resilient and accepting of individual differences.
We're committed to providing a safe , supportive and diverse working environment for our people.
We believe that people perform best when they are empowered, accountable and recognised.
And we're passionately committed to supporting our people in their career aspirations - we work hard to provide our team members with opportunities to develop and excel. We do this through our professional development and leadership programs, through training and coaching and through our career guidance initiatives.
Who are we looking for?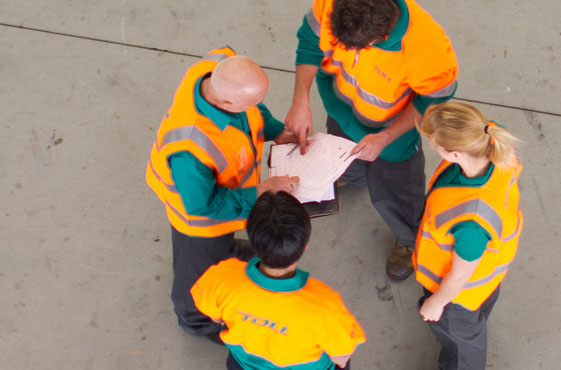 With a company the size and complexity of Toll, new employment opportunities are always presenting themselves.
When we look for people to join our team, we look for individuals who share our passion for delivering outstanding solutions for our customers. People who are committed, collaborative and involved. People who place as much importance on teamwork and continuous improvement as we do. People who share our values .